Available Workshops
Mythodrama / Archetypal Astrology Event
'O Brave New World' inspired by Shakepeare's "The Tempest"
With Laurence Hillman and Richard Olivier
When: Friday afternoon at 2:00 PM on March 17 - Sunday afternoon at 4:00 PM March 19, 2017
Where: In St. Louis, Missouri, Central Studio, 5617 Pershing Ave, St. Louis, MO 63112. www.centralstudiostl.com
What: If you missed our extraordinary event in France last spring, this is your chance right here in the heartland. Using the Alchemical mysteries hidden at the heart of Shakespeare's The Tempest, combined with the power of Archetypal Astrology, we will go on a deep journey into our hearts and souls. This unique experiential program is designed for those in the midst of a working life who recognize that 'something is missing,' or has been left behind in the business of everyday life.
During this 2.5 day workshop we will embark on an inquiry into personal purpose, the depths of imaginative possibility, and the 'brave new world' that is waiting for us, if we give it our time and our attention.
Key learning points:
• The journey of the Soul seeking wholeness
• The Cultivation of Soul through crisis, descent and return
• Connecting Heart and Imagination to release true vitality
• Union of the Masculine and Feminine principles
• Discernment of our calling through listening to the Soul's voice
We will use several techniques of Mythodramatic practice and Archetypal Astrology; including story, theater, constellations, and symbolic coaching sessions. We intend that each participant find the relationship with Soul that is calling them at this point in their lives, and identifies what needs to transform in order to release that unique potential. Each participant will receive a printout of their astrological chart from Laurence to aid in this deeply transformational work.
Cost: $775 or $495 depending on your means. We use an honor system and self asessment.
Accomodations: You can find any hotel/Airbnb/hostel that is along the MetroLink Red Line. The stop nearets the event is the Forest Park-DeBaliviere Station which is minutes away from the workshop location. You could stay near the airport (least expensive but isolated) or in Clayton (many restaurants). Or, you can stay in the very hip Moonrise hotel in the Loop (many restaurants, great to walk around) which is a 10 minute Uber ride or 20 minute walk from the workshop.
Registration: We suggest you sign up soon as this workshop is sure to fill up quickly. YOU REGISTER HERE
Questions: Email Laurence at laurence@lhillman.com or call him at +1-314-997-7744.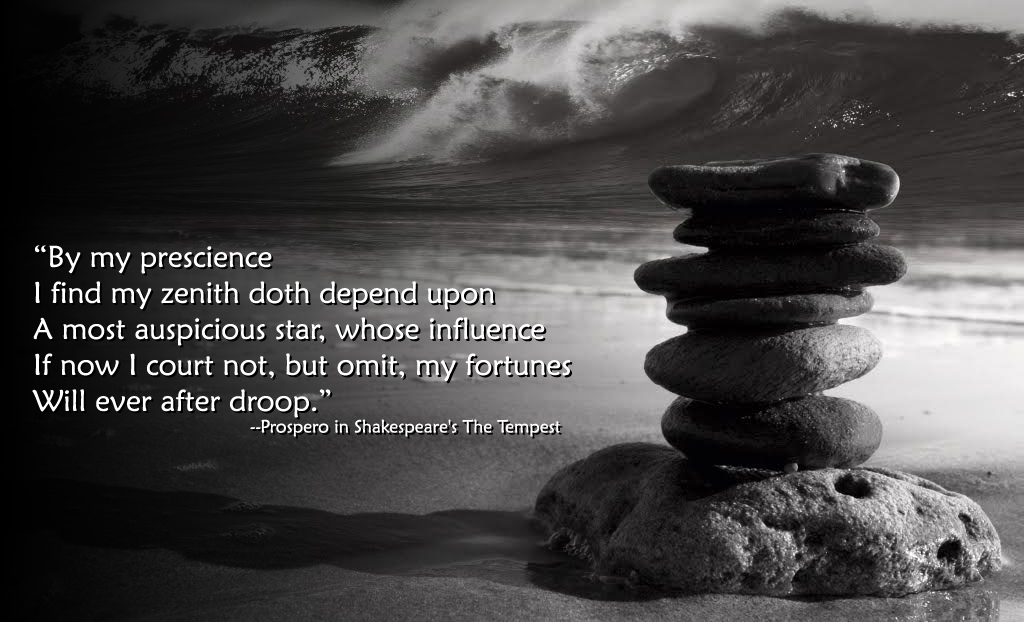 A One-Day Open-Door Event to Explore Archetypes in Business Settings
Please join Richard Oliver and me on March 16th in St. Louis for this first-ever event of its kind. A detailed invitation is here.
Has The World Gone Mad? - The 21st Century And You
At the beginning of 2009 I wrote an essay about our world in these changing times and got an overwhelming response from all corners of the globe. I decided to put together this workshop as a way for participants to explore how their particular chart fits into the New Age, the Aquarian Age. We will use all ten astrological archetypes and discuss how they are appearing "Aquarian ways" in our times. We will also ask the question if your particular language for the ten planets will do just fine as you have been expressing them, or if this is a time for you to re-imagine one or several of your inner characters.
This workshop will help you investigate specific details related to our times in your birth chart. You will learn how to apply ideas presented to the group. While there will be some limited one-on-one work, you will learn something else than you would get from an individual astrological reading. The two should not be confused. Mostly a relaxed yet intellectually challenging and enjoyable day will give you a much deepened sense of self understanding.
Open to anybody with an interest in astrology, archetypes and depth psychology. You must have your ACCURATE natal astrological chart to participate.
Archetypal Astrology - Healing Language For The 21st Century
We live in a time where moderate religion is fading and yet answers to life's big questions remain. Archetypal astrology addresses core issues about the human condition. It blends philosophy, spirituality, and psychology into a penetrating worldview. In this workshop we will get an introduction to this way of thinking. Drawing on traditional concepts from astrology and Jungian psychology we will adapt both to modern times. We will find answers to very practical and personal questions and explore a rewarding personal path. Using language from the theatre will increase our insights and give us a set of tools to express archetypal patterns that we live out every day. In this worldview the planets become actors on our inner stage. While Jung postulated a certain set of archetypes present in all, we will expand on this notion. Going back to Plato's cave metaphor, the astrological planets become core "ideas" that exist in all but are expressed personally according to our ancestry, culture, biological inheritance and general environment. The platonic "ideas" become archetypal patterns that can be read in a person by understanding their birth chart. This provides us with a tremendous tool for human understanding and for grasping the complexities of our inner life in relationship to the outer circumstances that we find ourselves in daily.
This workshop will help participants investigate specific details in their birth chart and apply the ideas presented to the group. While there will be some limited one-on-one work, participants will learn something else than they would get from an individualized astrological reading. The two should not be confused. Mostly a relaxed yet intellectually challenging and enjoyable day will give each participant a much deepened sense of self understanding. Open to anybody with an interest in astrology, archetypes and depth psychology. You must have your ACCURATE natal astrological chart to participate.
Dreaming Astrology – Weaving Together Night and Day
In this workshop you will explore how your dreams help unlock the mysteries contained in your birth chart. A natal horoscope, though extremely unique and personal, often seems confusingly complex and rich. It can quickly become unintelligible with multiple inconsistent stories all present at once. When you add your dreams — current or past, recurring or unique, nightmarish or blissful — and weave them into the exploration of your personal story, then at once you gain new clarity. This can be a hugely enriching and completely new experience. Using archetypal language you learn how to move seamlessly between your dreams and your chart and thereby find clarity where before there was none.
This workshop includes:An introduction to archetypal thinking, using the planets, dream symbols and Jungian thought as our guides.An exploration of your natal horoscope to find its main story.Learning about several case histories from the presenter's astrological practice where dreams helped unlock key issues for the client.Working through a case history step-by-step.Bringing in your own dreams (dreamt during the workshop or from your dream journal) and weaving them into your natal chart.Assessing how this new weave helps you unlock pieces of your history and how it can also be a guide to answer current issues and for your future.
Details (Version 1, not limited in size):
2 ½ days, Friday evening to Sunday.
A natal chart will be provided for you even if you have one.
Bring your own dream journal.
Mixed in with class and small group session there will be time for reflection, journaling, one-on-one work and time to absorb the material.
Your level of astrological knowledge does not matter.
Details (Version 2, limited to 30 people or so):
1-day intensive seminar, bring your own lunch.
A natal chart will be provided for you even if you have one.
Bring your own dream journal.
This is for students who have a basic to advanced knowledge of their astrological chart and who wish to add new dimensions to their existing ideas.
Archetypal Mercury - Astrological Insights into Research, Writing and Editing
I co-taught this workshop in Santa Barbara in October of 2008 with Elizabeth Nelson, PhD. It was a marvelous experience. We would both like to teach it again. For logistical reasons it would best be taught in the greater Los Angeles/Santa Barbara area. This workshop is not just for writers or those struggling with writers block but for anyone interested in their inner Hermes and mercurial trickster.
Details:
1-day intensive workshop.
Items to bring: favorite writing instrument, journal, plenty of paper, notebook, your favorite story from childhood (if you have the actual book, please bring it). Also, give thought to a recent writing project.
Planets in Play - Releasing the Archetypes Within
I am very excited to announce this new workshop that had its world premiere right here in St. Louis in September of 2008. I joined with my good friend Richard Olivier, a leading theatre director from London, and we combined Archetypal Astrology, Mythodrama (see brochure for a description), and Archetypal Psychology into a five act event running from Friday evening to Sunday evening. Many participants called this a once-in a lifetime experience.
This workshop provides a safe learning space to experience the 10 planetary archetypes in a theatrical setting and to clearly identify which "characters" are having an impact on your current life. As archetypes these planetary gods affect our emotions and behaviors all the time, whether we are aware of them or not. When consciously recognized and honored these inner actors can help us be truly ourselves, motivating us to lead a deeply meaningful and connected life. When ignored and unexplored these characters are more likely to be a disruptive influence - disturbing us as they exert their unconscious claims. You do the gods - or - the gods do you!
You must have your ACCURATE natal astrological chart to participate in this workshop.
Richard and I are looking for other places to bring this program. Because of logistics and his busy schedule and because the program has been worked out, in the future either of us may be teaching this workshop independently and with other co-presenters. The length is 1-3 days.
Astrological Soirees
More of you have been participating in my astrological soirées in St. Louis. For those of you who have not heard of these, it works like this: A host/ess invites a group of 7-10 people for a two-hour evening of astrology. I prepare the charts of those who wish to give their birth information and then give a presentation of astrological ideas, how to think astrologically and how this applies to each person present. I also introduce ideas about one's life calling and specifically describe each person's calling (if I have their chart). This way everybody gets to experience their chart in an introductory way. Those who do not wish to give their birth information will still benefit from this evening. A great way to show your friends where your interests are. The fee for the evening is $25 per person and the host/ess participates for free.